Ethnographic museum and guest rooms (archondarici)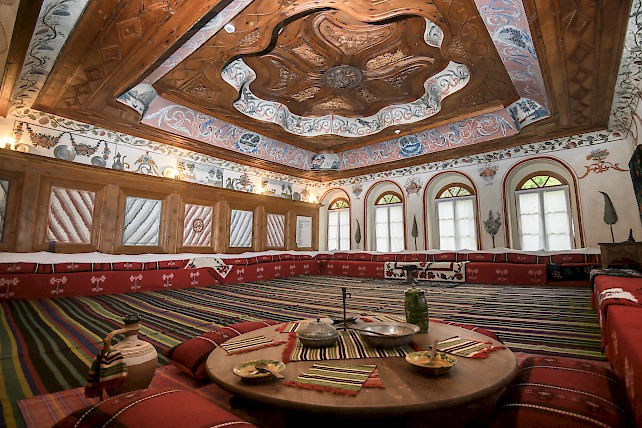 The ethnographic exposition presents the ethnographic riches of the monastery. In the halls with fabrics, costumes and jewelry are exhibited original works of folk art from the XVIII and XIX centuries, donated to the monastery by craft associations and pilgrims from all over the Bulgarian lands.
During the Renaissance, some Bulgarian settlements had their own premises, called "archondarici", in which their inhabitants stayed during their stay in the monastery. They took care of their furnishing and maintenance in the spirit of their native places. Koprivshtitsa, Teteven, Chirpan, Kyustendil and Gabrovo guest rooms have been preserved in their authentic form to this day. The Koprivshtitsa, Chirpan and Teteven rooms stand out with their decorative, mural and wood-carving ornamentation.
Entry:
- adults – 5 BGN
- students, pensioners, fraternities – 2 BGN
- family tickets: adult – 4 BGN; child – 2 BGN