THE FAIRY TALE, CALLED RILA MONASTERY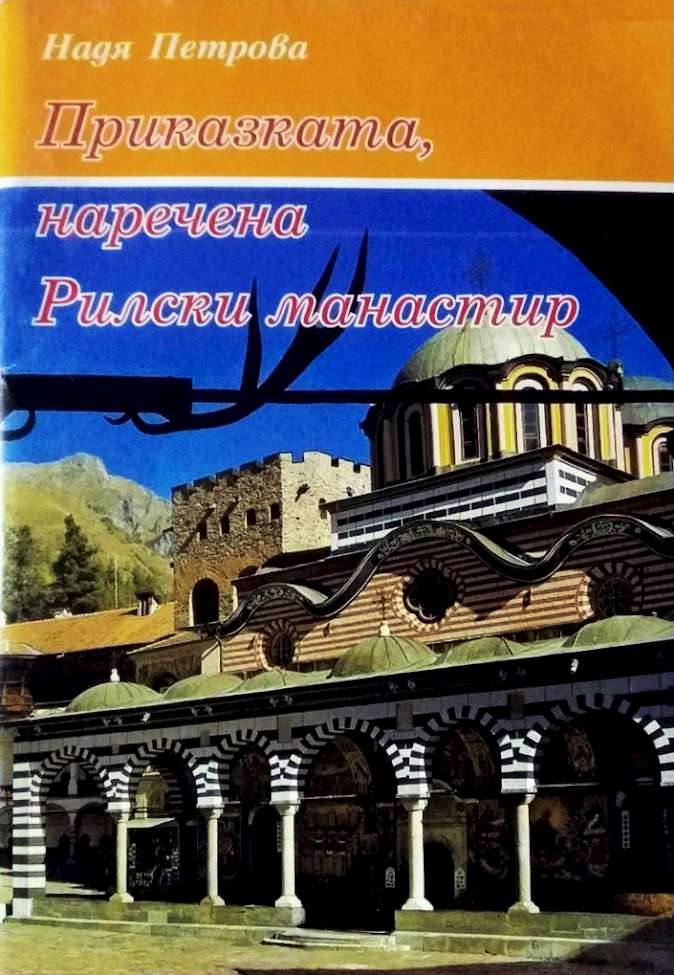 Author: Nadya Petrova
Synodal Printing House, 2007
"Where the crystal waters of Druslyavitsa river merge with the ornate song of the Rila River, where the green symphony of the mountain slopes makes you feel cuddled inside the arms of the Lord, and the bluish mystery of Tsarev Peak speaks of might and eternity, beats a great and holy heart - Rila Monastery. Ruined, robbed, destroyed and burned, it has been resurrecting for centuries on end as an inspired phoenix of Orthodoxy and protects Bulgaria with the blessing of its incorruptible and eternal Abbot - St. John of Rila.
There is hardly a Bulgarian, whatever their age, who would not wish to take their foreign guests exactly there. The admiration and adoration, shown by these guests, naturally make one feel proud of their Bulgarian lineage and history.
The Rila Holy Monastery is neither a geographical landmark, nor a museum attraction, but something great and treasured like a wise ancient tale that can never lose its value.
Children need a fairy tale. It should not be taken away from them! Especially in this instance.
That is why I wish to tell it."
Nadya Petrova